Products
---
Testimonials
Software by Connected Lines
---



Furniture Styles for iPhone, iPad, and Windows

Identify the style of your antique and reproduction furniture using Furniture Styles for iPhone, iPad and Windows.

Both the mobile and PC applications enable you to:

Use attributes to identify furniture styles
Build and save your own unique furniture profiles
Understand each styles distinctive components

With the Windows PC version you can also:

Create detailed analysis reports of your furniture
Research and compare nineteen furniture styles

I want to...



---



Connected Pattern Maker

Create Your Own Line Art Patterns.

The Connected Pattern Maker is the easy to learn and fun to use software program that lets you create unique line art patterns from digital photographs, scanned pictures, and clip art images.

The Connected Pattern Maker saves you time and money by streamling the design process. Quickly create patterns with the easy-to-use drawing tools. Print patterns to any size and with any line thickness.

The Connected Pattern Maker incorporates flexible features to meet the needs of a variety of arts and crafts endeavors that require line art patterns including:

Stained glass
Mosiacs
Engraving
Stenciling
Needle crafts (canvas-work, embroidery, quilting, needlepoint, and cross stitch)
Wood crafts (carving, fretwork, inlay, intarsia, marquetry, and scrollsaw-work)

You can also make your own coloring pages and full size templates for backgrounds.

I want to...



---



Coloring Books by Connected Lines

Encourage Young Artists

Our coloring books offer hours of fun and creativity for young artists.

I want to...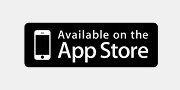 ---
Sponsored Links
---