Connected Lines Coloring Book Features
Connected Lines Coloring Books are the fun software programs that let you color electronic pictures using the software's paint palette, or print and color pictures by hand.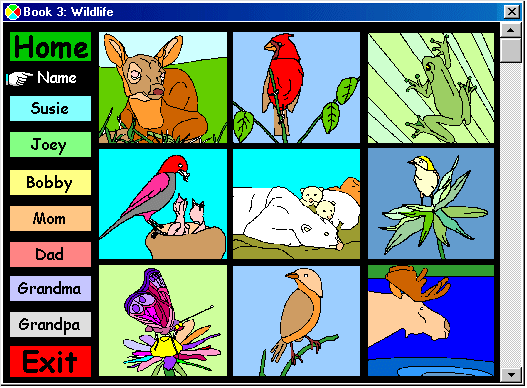 All coloring books feature:
Eight copies of the coloring pages so that friends and family can color their own pictures.



Color each picture using the 42 colors in the software's color palette. Or, create your own custom colors and add them to the color palette.



Print each picture and then color by hand.



Save pictures as bitmap graphics (.bmp) to send to friends and family, or use with third party applications.



View information about each picture.



The Connected Lines Coloring Books work with Windows
---
All coloring pages were made with the Connected Pattern Maker, Connected Lines' unique line art software program.